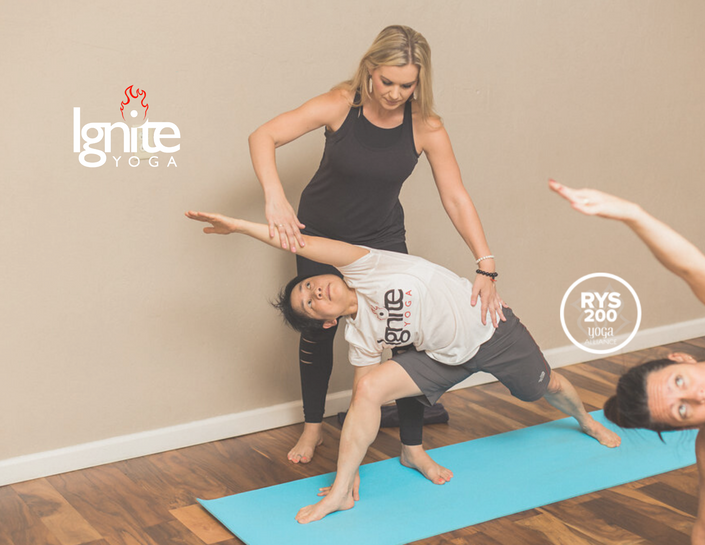 200HR HYBRID YTT REGISTRATION
Not sure what style of yoga you want to learn, but know you want expand in yoga? Our teachers specialize in their craft; gain knowledge in them all!
Upon registering you agree to the following: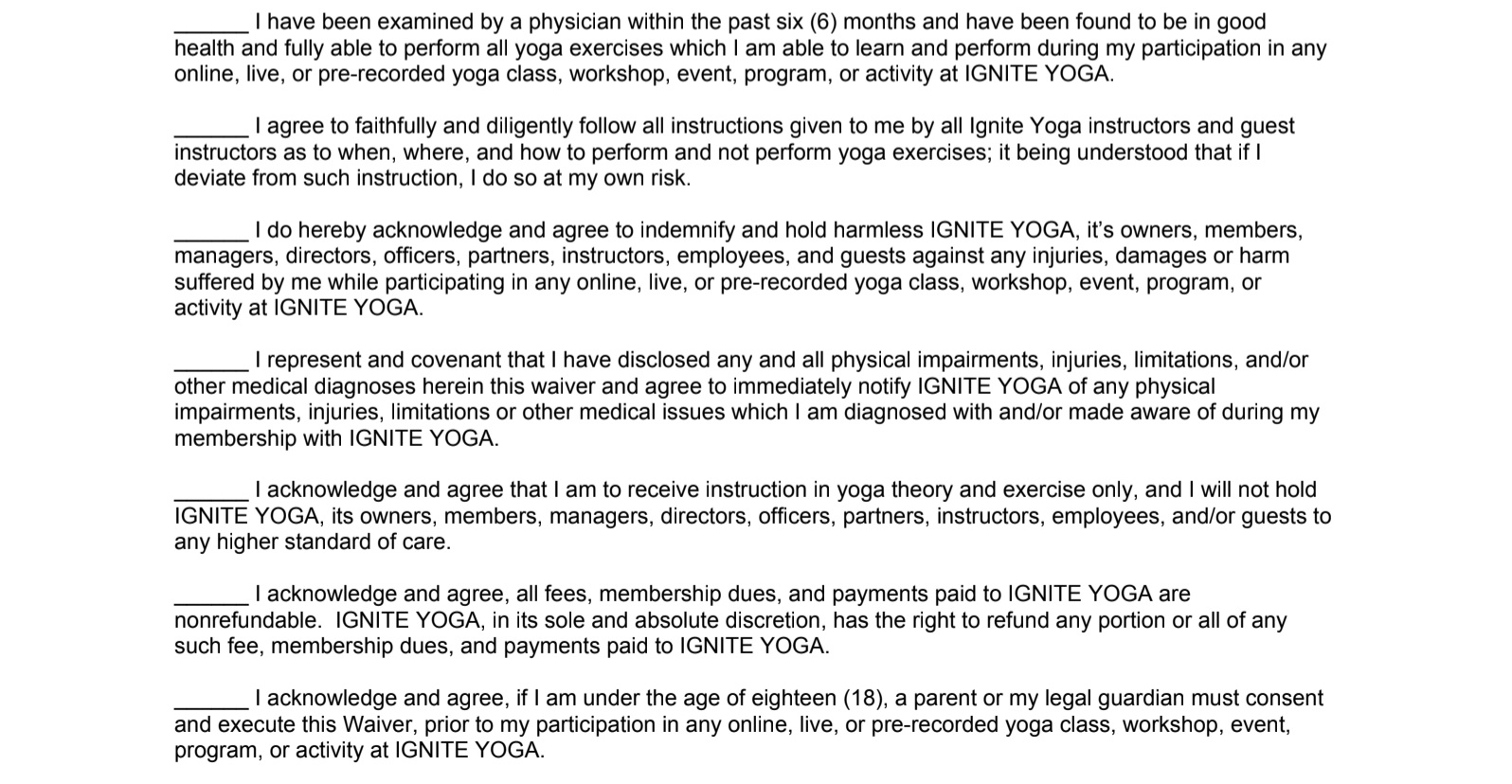 Not sure what style of yoga you want to learn, but know you wanna expand in Yoga? Our teachers specialize in their craft of yoga so you can gain knowledge in them all. Our senior teachers are advanced certified and have over a 1,000 hours of training.
This is for a hybrid multimedia learning approach to support all learning styles. This YTT program includes:
-Full faculty who are advanced certified in their perspective fields and over decades of teaching experience both in the yoga room and Yoga Teacher Training Courses!
-Yoga Alliance approved hybrid program
-Ignite award winning reputation
-Start when you want and learn at your own pace
-50 video segments to support the text you learn from and are able to refer back to after your training is complete
-30 live lectures
-3-private Zoom mentorship sessions with a senior teacher
-Access to our Ignite Yoga Wellness Page with tons of games, challenges, classes, community support
-Access during your training to our Online interactive Wellness lifestyle platform-with weekly classes, recipes, philosophy trainings, and more...
Student Discounts:
-In person training for 1 weekend to cover adjustments and hands on learning needs in AZ
-$250 for 3 additional one on one session with a senior teacher upon availability
-Discounts to online boutique and Ignite Teacher directory
Graduates of Ignite have been able to teach and expand their careers to hone their specialty. We offer rigorous one on one mentorship opportunities to help students through their first year. Many teachers have gone on to be senior teachers and develop their own programs.
YTT Live Weekend Meeting Dates & Times:

Fridays: 5:30 - 7:30 pm
Saturdays: 1:30 - 2:30 pm
Sundays: 1:30 - 3:30 pm
June 5 - 7, 12- 14, 19 - 21, 26 - 28
July 10 - 12, 17 - 19, 24 - 26
August 1-3, 8-10, 15-17th (possibly needed for Final Classes)
Your Instructor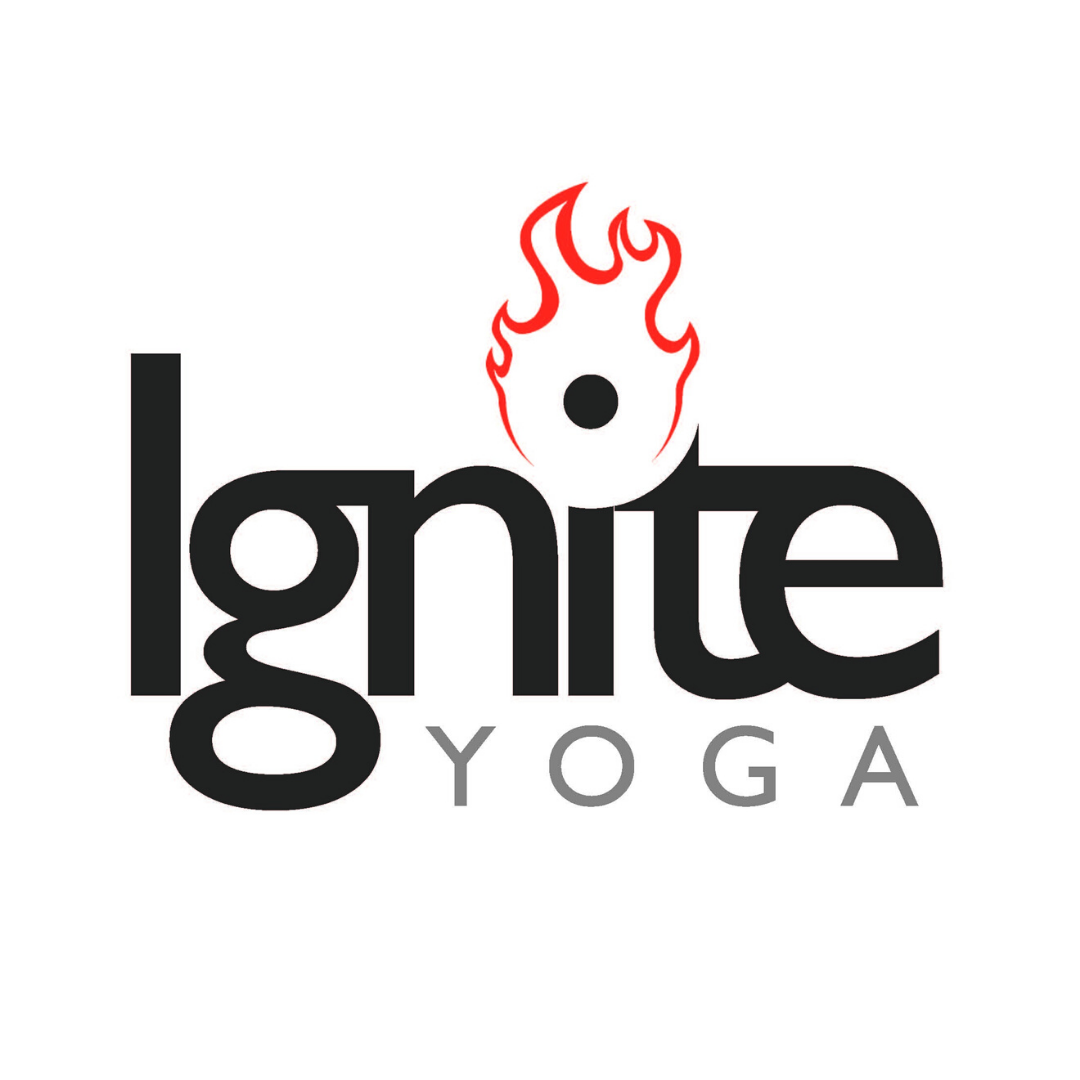 All Ignite Yoga instructors are advanced certified. Our senior teachers are committed to life long learning and most have thousands of training hours in their specialty to provide the most nurturing and individualized experience for students from all walks of life. Our teachers seek to train specifically from the lineage or creators of the type of Yoga they specialize in. We also bring in global masters teachers specifically for our teacher trainings.
Course Curriculum
200HR HYBRID YTT REGISTRATION FORMS
Available in days
days after you enroll